The Essentials of Poetry Writing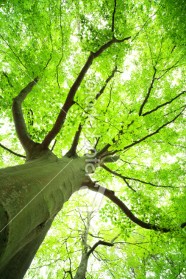 Great poems often seem to touch the reader's emotions directly. Lines from certain poems can live on in the reader's mind forever.
In this course,
you'll learn the hidden techniques
that make some poems so powerful. You'll learn to
write poems that work on more than one level
at the same time, poems that
create an intense mood or atmosphere
, poems that
show your readers new ways of looking at the world
.
This 8-week course is taught by e-mail, so you can learn from anywhere, studying when you have time in your schedule.
What you'll learn
Week 1: Introduction to Poetry
How poems work on more than one level
A step-by-step process for writing a poem
How to read poetry like a poet
Week 2: Subject Matter
What to write about
How to write poems that feel fresh and original
How to bring your poem to life with sensory words
Techniques for writing about abstract topics such as Love and Death
Week 3: Words and Images
How to tap into the secret meanings of words
How to avoid words that clash with your poem
How you can write poems in the voice of another person or character
How to use figurative language to create images
How to avoid mixed metaphors and clichés
Week 4: Lines and Stanzas
How to divide your poem into lines and stanzas
How to create different effects with end-stopping, enjambment, and caesuras
Week 5: Meter
What meter is
How to write metered poetry
Week 6: Rhythm
How to use different types of meter for different effects
The difference between meter and rhythm
How to add texture and meaning by varying your poem's rhythm
Week 7: Rhyme
How to use rhymes in your poems
Different types of rhymes
How to avoid forced rhymes
How to follow a rhyme scheme
How to write a sonnet
Week 8: Patterns
Different types of patterns you can use in your poetry
What readers expect from free verse
How to design your own rules for a poem
Your teacher
Essentials of Poetry Writing is taught by Nancy Strauss, the Online Courses Director at Creative Writing Now. Nancy has an M.F.A. in Creative Writing from the University of Michigan, where she has also taught creative and expository writing.
What you get in the course
Essentials of Poetry Writing includes:
• eight e-mail lessons (one lesson a week for eight weeks. The first lesson will normally be sent to you within an hour after you confirm your course registration.)


• weekly exercises included in the lessons
• the chance to e-mail any questions about the lessons to a writing teacher.*


• the chance to publish your writing on the class blog.
*Note: Please note that feedback on your writing assignments is not included in this course, which has been designed for self-study. While teachers will be available to answer general questions, they will not be able to read or comment on your poems.
We guarantee the value of this course. If you change your mind any time during the first 20 days, you can ask for a refund.
Feedback on our courses
"I have found that after only 30 days, my writing is now more focused and it certainly flows easier. Sometimes now, I have to staunch the words pouring out of me, just so I can get some sleep. I no longer compare writing to bleeding a rock and for that alone Nancy, you have my absolute gratitude! Thank you so much for enabling me through your knowledge, to gift myself writing!"
– Jessica Clarke

"Thank you for a course that builds writing skills with direction to excellence. Everything was included, possibly more than college courses can offer."
- Janett Lee Wawrzyniak

"I am so enjoying the course. I have always wanted to write and have found, over the years, every excuse under the sun to not write. After reading through your material and the wonderful tips and suggestions I began on my three characters. I actually had to drag myself off to bed, reluctantly. I just couldn't stop."
- Laura McCarthy

"This course totally taught me how to be a writer. It was the best investment I have ever made."
- Mary Jean Westerlund

"Let me put it like this Nancy. For a long time I dabbled around with a few ideas in my mind but never could get it down on paper because of lack of confidence or no discipline. I was like someone in an Art Museum up close to the painting and only seeing the dots of paint. Nancy you directed me to stand back and see the picture in a whole new light. My ideas have been moulded into something new and now I am the artist. I have gotten to know my characters so well I look forward to meeting them when I sit to write. Thanks for helping me develop this gift."
- Agnes McWey

"I find my writing flows better and ideas seem to flood into my brain. Since starting the course I have a new confidence when starting a piece of writing."
- Christine Henderson

"This has been the most productive, creative month I've had."
- Nancy Pazner

"I really have learned many things that have changed the way I think about writing. I've taken many college, even Masters level writing courses, and must tell you that I have learned much more from your courses than I have from any of those classroom courses.

I work for a college, and often teach adjunct in technology and other subjects, I have even taught developmental writing. However, in discussions with my coworkers who teach beginning college level writing, and who are themselves creative writers, I have had positive input in our conversations about writing that they have never heard, or thought about writing. Ideas and techniques I have gotten from your courses. I have enjoyed the learning I have received, and look forward to taking future courses from you."
- Prue Prentice

"I saw that my writing had improved 100%."
- Jill Gairdner

"One of my stories, "Bubble", has been published. If I hadn't taken your course I couldn't even imagine that. Many, many thanks for inspiring me."
- Rasheed

"Must say I'm SOO glad I opted into this class, it's been eye-opening on many levels."
- Courtenay Schurman

"I want to thank you for all of your support and the wonderful writing lessons that you provide. I have learned so much about the craft of writing and I am finally doing what my heart desires."
- Dorothy Anderson
Sign up now


Essentials of Poetry Writing - Includes 8 e-mail lessons, weekly assignments, the chance to publish on the course blog, and the chance to ask a teacher general questions. Feedback on assignments is currently not available for this course.
Total price: $32

Frequently Asked Questions
Here are some answers to questions you may have about the course:
Q: How/when will I get my lessons?
A: Your lessons will be sent to you by email, once a week for eight weeks. Here's how it works: when you purchase the course, you will be asked for an email address. After your purchase is complete, you will normally receive the first lesson within one hour.
Q: How much time will I need to complete the assignments?
A: The lessons are specially designed so that you can read and absorb them quickly. And the writing assignments can also be completed fast. But as with most things, what you get out of this course depends on what you put into it. So we suggest making time to revise your weekly assignments and do some additional writing. Ideally, try to schedule a regular time for your writing at least five days a week -- even if it is only ten minutes per day.
Q: Will I have to buy any books or additional materials?
A: There are no additional materials required for the course. The online format will also save you money versus an offline course, where you would have logistical expenses such as transportation, parking, childcare, and so on.
Q: What if I don't understand something in one of the lessons?
A: No worries. You can email us, and a teacher will answer your questions about the course.
Q: How do I get feedback on my writing assignments?
A: We currently do not offer a teacher feedback option for this course. However, you will have the chance to publish your fiction on the course blog, where other students might leave comments.
Q: How soon do I have to decide?
A: If you're really interested in taking this course, it is safer to sign up now while it's still open.
Q: What if I change my mind after I purchase the course?
A: No problem! You can request a refund any time in the first 20 days after you purchase the course. Just send us an email saying you've changed your mind, and we'll refund 100% of your payment. No hassle; no hard feelings. So you actually have nothing to lose by signing up for the course now.
Q: What if my question was not answered here?
A: Please just send us an e-mail, and we'll be delighted to answer all your questions.
Sign up now


Essentials of Poetry Writing - Includes 8 e-mail lessons, weekly assignments, the chance to publish on the course blog, and the chance to ask a teacher general questions. Feedback on assignments is currently not available for this course.
Total price: $32

P.S. Still not sure? Give it a test run. You have 20 days to decide if it's for you or ask for a refund.
Questions? Please contact us
.
Copyright © 2021 William Victor SL. All Rights Reserved.
Terms of Service - Privacy Policy - Company Details