THE SUMMONING by Kelley Armstrong
by Danielle
(Australia)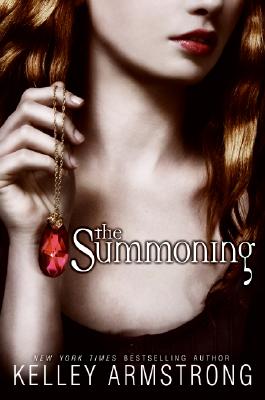 I've always had a certain fascination with ghosts, and, strangely, crazy people. Maybe that was why I liked The Summoning so much. Based on a lovable and believable character, Chloe Saunders. She starts seeing ghosts everywhere, but doesn't realise what they are. When she finally has a break down at school, when a ghost starts chasing her and demanding her attention, she is sent to a group home for mentally disturbed kids.

At first she thinks Lyle House is okay, it doesn't seem any different, but then she gets to know the other kids there. There is Liz, a girl who thinks a poltergeist is following her, Tori, a girl who was submitted there because of her mood problems, Rae, a girl who has a 'thing' for fire, and the foster brothers, Simon and Derek, who have a strange fascination with Chloe.

Chloe's suspicion starts when one particular ghost starts following her at Lyle House. The ghost wants her to find an attic because he thinks something is buried there, and he wants to know why. Though he cannot make straightforward contact with Chloe, which is odd.

When Chloe finds what is in the attic, and when Derek and Simon tell her what she really is, she starts making connections, and soon realises that Lyle House isn't a normal group home.

Kelley writes this book so it really IS un-put-down-able. Each chapter leaves you wanting more, and the conflict between Chloe and the other kids is enough to make you finish the book in a day. A brilliant novel by Kelley Armstrong.

Click here to read or post comments
Join in and write your own page! It's easy to do. How? Simply click here to return to Writing Book Reviews.
VAMPIRE ACADEMY by Richelle Mead
by Danielle
(Australia)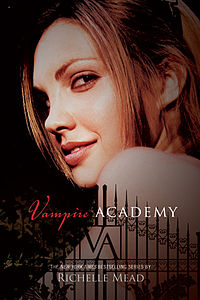 This series will have to be the best series I have ever read. From the first line I was hooked. "I felt her fear before I heard her screams."

This is written in first person with an amazing character that everyone will love, Rose Hathaway. Rose is a half-vampire, a Dhampir, and is dedicated to a life of protecting her best friend Lissa (the last Dragomir) from the Strigoi. The two best friends have a bond, which makes Rose slip into Lissa's head and know what she is feeling. For two years they have been on the run, but then are caught and dragged back to St Vladimir's Academy, a school for Moroi (vampires) and guardians-to-be (Dhampirs).

But inside the gates of the academy, Rose is certain that they are not safe. Lissa falls into a deep depression and starts falling for a 'dangerous' and mysterious guy, Christian Ozera. And Rose starts her training with her new and sexy mentor, Dimitri Belikov. Rumours fly around the academy and Rose starts to fall for her older mentor, but all the while something more serious is lurking its way into the girl's lives, and Lissa is in more danger than she knows.
Rose must never once let her guard down, unless the Strigoi turn Lissa into one of them.

A fantastic novel by Richelle that gets you hooked by the first page. Full of romance, action, humour and blood, this book is the first in a unique series.
Join in and write your own page! It's easy to do. How? Simply click here to return to Writing Book Reviews.
THE PILLARS OF THE EARTH by Ken Follett
by Lisa M. Scuderi-Burkimsher
(Long Island, NY)
The Pillars of the Earth is a story about love, loss, betrayal, war and the building of a grand cathedral if the laws permit it.

Ken Follett takes you back in time to England in the twelfth century and builds a story surrounding characters that experience losses and triumph.

The Pillars of the Earth is an amazing novel well written and entertaining until the very last page. If you are a fan of Ken Follett's this is a wonderful read and will keep you on the edge of your seat.

Well done.

Join in and write your own page! It's easy to do. How? Simply click here to return to Writing Book Reviews.
A KINGDOM OF DREAMS by Judith Mcknaught
by Monique L Ceus Hammond
(Orlando, Florida, U.S.A.)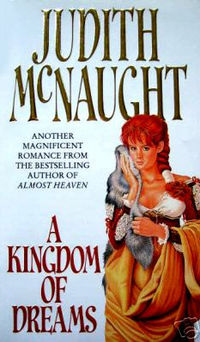 Judith Mcknaught is a New York Times Best selling author and after reading this book one can clearly see why. Taking place during the oh so exciting medieval times, this tale centers around Royce Westmoreland aka the "Black Wolf" and the Countess of Rockburn Jennifer Merrick the daughter of a Scottish laird. Royce Westmoreland has been sent by the King of England to wage war against Scotland and is feared by all. His name alone strikes fear into the hearts of all who hear it. Or at least he thought until his brother kidnaps the feisty Jennifer and her stepsister Brenna. The Black Wolf has more than met his match in this fiery haired girl. Not only does Jennifer ignite his temper but his deepest passions as well. This book has it all, fantasy, action, adventure, espionage and of course love. Untamed, wild and passionate love. The intensity and fierceness placed into each chharacter is so well done I found myself scarely able to breathe at times for anticipation of what insanely excitable thing happens next. And just when you think you know where the relationship between the two core characters is headed the author turns things around so fast the reader could possibly experience whiplash! This book will most definitely leave the reader satisfied yet yearning for more of the incredible sensations that can only be described as pure elation!
Join in and write your own page! It's easy to do. How? Simply click here to return to Writing Book Reviews.
SUNDAY AT TIFFANY'S by James Patterson and Gabrielle Charbonnet
by Clara Ruiz
(Boston, MA)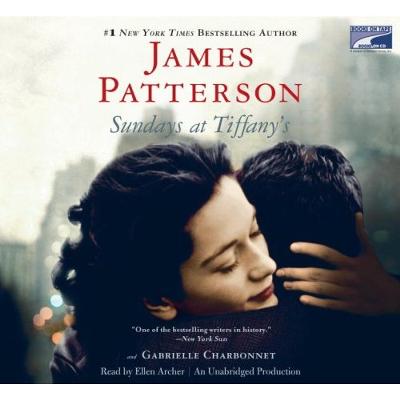 This is the story of Jane, the daughter of a Hollywood mom, and she's lonely. The special time she will spend with her mom is Sundays at Tiffany's to admire jewelry. And the only person who she really trusts and loves is her imaginary friend. This magical book caught my eyes from the minute I read the cover and had me intrigued for more.

Jane is a lonely child who had an invisible friend, Michael. At her 9th birthday, as per her visible friend rules he had to said good bye because she wasn't going to need him any longer. She is to never remember Michael once he had gone from her life.

As an adult, Jane is still lonely with a life that doesn't belong to her, and, at just the right time just before Jane decide to marry to someone who she doesn't really love, Michael shows up. He recognizes her and by the time she remembers that special friend she had when she was a child, Jane and Michael fall in love and end up together.

This is my short review but trust me this is nothing compare to what you will feel when you really read this romantic, majestic novel. My words are nothing compare to the emotions you feel with this romance between Jane and Michael, because no matter time, and distance when the love is true the universe conspires in helping you to achieve it.

I will recommend this book to everyone especially those romantic lovers. I recently watched the movie but it's nothing compared to the book.

Click here to read or post comments
Join in and write your own page! It's easy to do. How? Simply click here to return to Writing Book Reviews.
THE WALL STREET GIRL by Frederick Orin Bartlett
by Darya Alexondrova
(Ontario,Canada)
The Wall Street Girl is quite a peculiar title for the irresistible novel of Frederick Orin. Critically speaking, I believe that the author had not imagined how great this story would turn out, and so had named it with plain words. I do not blame the author for this at all. The plot and storyline are too common and cliche to deserve an uncommon name. The novel, which is set on the early 1920s, takes us back to the time when the city of sweat and toil was just taking baby steps to growth. Before you know it at all, you will find yourself foraging for food in the busy and impatient city of New York, socializing with "people of your social class" and looking for a cheap place to get your dinner. I have said that the storyline is very simple : A rich man dies leaving his only spoiled son nothing but a few philosophies to get on with life. The young heir, just out of college did not possess enough money to buy a club sandwich. He gets a job and meets people who changes him inside out. He dreams of wrapping his arms around his rich sweetheart, while he has to toil away in the office. However, as days go by, the guy finds love where he least expected it. Now what is so uncommon about this story? The characters are the enticing ones... Why not read it and see for yourself ?
Join in and write your own page! It's easy to do. How? Simply click here to return to Writing Book Reviews.
LORD LOSS by Darren Shan
by Ronald Carvajal
(Florida)
A cover can tell about a book no matter what your teacher may tell you
You may know the author Darren Shan due to his amazing work on Cirque Du Freak. Now Darren has done it again with the first book in the Demonata series (LORD LOSS).This is the incredible story of Grubbs Grady a young (and unaware) magician whose life will take a steep turn for the worst. After getting grounded (again) for pulling a prank on his sister Grubbs has to stay at his boring aunts house.Acting on a hunch he sneaks back to his house only to find his parents and sister slaughtered by monsters (which he later discovers is the much dreaded Demonata),and I'll leave the rest for you to discover. LORD LOSS is a story with action, suspense,magic and mystery which will leave you gripped in pure terror long after the book is done.
Join in and write your own page! It's easy to do. How? Simply click here to return to Writing Book Reviews.
NIGHTSTAR by Fern Michaels
by stacie williams
(oxford, nc, usa)
My personal opinion about NIGHTSTAR is the book was wonderful. It is so full of emotion and how the world really works. You can relate to the characters somewhat. A average girl not model becomes a model for average women and makes you know you can achieve anything if you do your best and work hard. The book is interseting and a fun read. I would reccommend this book to anyone. Give it 5 out of 5 stars.
Join in and write your own page! It's easy to do. How? Simply click here to return to Writing Book Reviews.
RAVEN by V.C. Andrews
by Letrea Fowlkes
(Chillicothe, Ohio United States)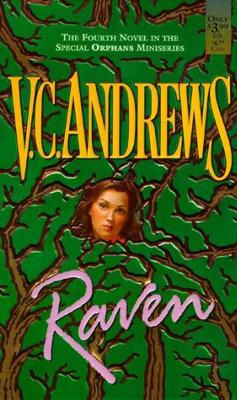 Raven: A twelve year old girl who longed for a family like those shown on tv. The perfect family. She wanted and end to broken promises that were made...

Her mama was a drunk and a druggie. Always bringing home men and saying that she wished Raven had never been born. Raven never even knew her father because he left when she was born. After her mother was arrested, Raven was sent off to live with her over-powering Uncle Rueben and her kindly Aunt Clara along with their two children, shy William and Jennifer who was determined to make Raven's life a living hell.

Aunt Clara welcomed her warmly unlike the others but Raven didn't care. For the first time she had her own room, sewing room or not it was better than the hard pull out couch she had when she lived in a nasty apartment hardly fit for any HUMAN to live there, in a household with her mother that ran in orderly fashion.

Despite the hell Uncle Rueben but her through with the harsh comments and very strict rules, Raven still hung on to the sliver of hope that everything would turn around for her and she would have the family she has always longed for. But with the secrets that lurked around the house and uncle Rueben's wanting Raven gone, Raven's dreams of having a true family were destined to disappear.

She could never guess the secrets that lurked in the shadows....or deal with the harmful, humiliating pain that would make her wish she was with her mother again....
Join in and write your own page! It's easy to do. How? Simply click here to return to Writing Book Reviews.
WAR HORSE by Michael Morpurgo
by Nmachi Somanya
(Sacramento)
War Horse is the most heart wrenching, pulse-racing, keep you on your toes book I've ever read. Written by Michael Morpurgo, the entire book is written in a horse's eye perspective. This horse is named Joey. When Joey is sold to World War l, Albert's heart is torn. Will he ever get him back? The book features many uplifting characters such as: Albert, Emilie and Captain Nicholls and several rueful characters such as: Corporal Samuel Perkins, and Germans soldiers. The suspense in the book will keep you flipping pages until the end.

To begin, British author, Michael Morpurgo began writing War Horse after a boy named Billy, come to Farms for Children, a charity Morpurgo founded. Teachers said Billy never spoke a word. However, one night Morpurgo was walking towards the stables where the horses were being kept and saw Billy talking freely to a horse. Morpurgo believed that Billy was talking and the horse was listening. This is where he got his ideas that formed the relationship between Albert (Billy) and Joey (the horse). In the book, Albert and Joey enjoy each other's company, and their unforgettable friendship would forever live on. Unfortunately, one afternoon Albert's father sells Joey to the War to save his family and his farm. This decision changed Joey's life forever. Although, Albert volunteered to go to war with Joey, the youngest they took was seventeen. Albert being fifteen had no choice but to leave Joey. Will Joey ever find Albert (or vice versa)? In war, Joey goes through many masters, but one is Joey's one true master. Joey also suffers tetanus he got from rusted barbed wire and gets ill from the awful terrain in the winter. Will Joey ever survive before Albert finds him, if he ever finds him?

Anyway, I truly enjoyed this book. It had me stomping my feet with frustration and aggravation, laugh and smile with euphoric and nearly burst into tears with extreme sorrow. Although, the book had many key points and amazing parts, I wish the author had included more details about the War and how it made such an impact on people.

To close, if you enjoy reading books that grasps you in the gut. I would suggest reading War Horse. Not only is it a book that keeps you awake a night trying to finish each chapter, it is fascinating and educational because it explains a lot of World War l. Michael Morpurgo has done it again with War Horse!


Join in and write your own page! It's easy to do. How? Simply click here to return to Writing Book Reviews.