Your Writing Journal - Creative Journal Ideas
Interested in starting a creative writing journal, but not sure how to begin? Looking for journal ideas, inspiration, and prompts? Browse the journaling pages below.
Creative Journaling - Contents
What Is a Journal and Why Keep One?
Top reasons for keeping a journal, plus a strong dose of inspiration.
How to Keep a Journal - What to Write About.
Learn a little trick for generating a year's worth of writing topics in less than an hour.
How to Keep a Journal - Journaling Supplies.
Fountain pen in a leather-bound book, or colored pencil on a giant sketch pad? Here, you'll find thoughts on various options, including some out-of-the-box ideas (one of which is, ironically, keeping your journal in a box).
Journal Prompts - Part 1: All About You.
Open your journal and answer these thought-provoking questions about you, your life, and your daydreams.
Journal Prompts - Part 2: Your Memories.
What do you remember about your teachers at school? When you were a child, how did you imagine your future? Get journal ideas for writing about your memories.
Journal prompts - Part 3: Descriptive Writing.
How would you describe your physical appearance or your favorite food...? Here, you'll find lots of journal prompts, along with tips to improve your descriptive writing.
Journal Ideas for Creative Writers - Part 1.
Do you write fiction, drama, or poetry, or would you like to start? Here is some advice on using a writer's journal to get inspiration and material.
Journal Ideas for Creative Writers - Part 2.
More suggestions for creative journaling, including writing to music and from different points of view.
30 Journalling Prompts for Fiction Writers.
Turn your daily experiences into characters and stories!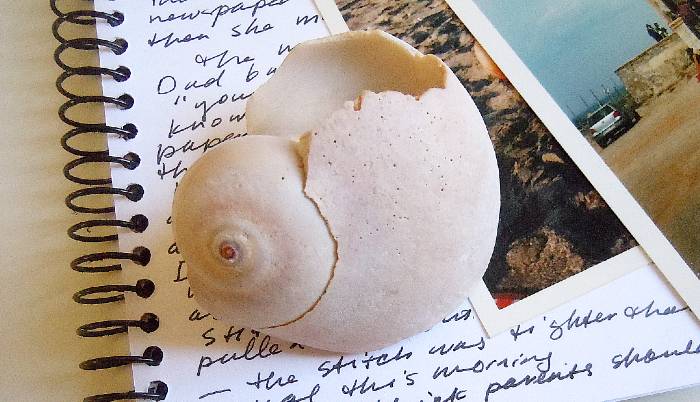 ---
Journal Plus Website Equals Blog.
If you like journaling, you might love blogging. The basics of what a blog is, how to write a blog, and what to write about.
Advertisement:
<< BACK from Writing Journal to Creative Writing Now Home