Story Ideas about Houses and More...
(On this page, you'll find story ideas based on the theme of houses. For more fiction writing prompts on all kinds of topics, check the links at the bottom of the page.)
1) After your character moves out of his/her house, s/he realizes that s/he left something valuable hidden in the basement. Other people are living there now, and your character fears that if s/he tells the new tenants about the treasure, they will keep it for themselves. How will your character get it back?
2) Your character's ex's parents die and leave a house to your character and to his/her ex --on the condition that they both live there together. Your character hates his/her ex, but really needs a house...
3) Your character inherits a dollhouse. Sometimes when s/he looks at it, the dolls are not where s/he left them, but have been moved and posed in different scenarios. Is someone moving them? If so, who? Your character lives alone...
4) After your character moves into a new house, strange people keep stopping by, looking urgently for someone named Steve...
5) Your character rents a furnished apartment. When s/he moves the furniture around, s/he discovers that a heavy cabinet is hiding a door to a room that s/he didn't know anything about. That door has been bolted shut. What's behind it?
6) Your character's house is chosen to be a movie set. Your character has an enormous crush on one of the actors who will be working there...
7) House-hunting, your character visits a house that fills him/her with a strong sense of déjà vû. The feeling is so powerful that your character rents the house to try to find out what's behind it. This house must have something to do with your character's forgotten past...
8) Your teenage character's parents buy a house and move the family to a new neighborhood. Your character hates it and wants the family to move out. So s/he decides to convince his/her parents that the house is haunted. Then things start to get weird...
9) Your character buys a houseboat, saying s/he "wants get away from it all". When his/her house gets carried off in a storm, the phrase takes on a literal meaning...
10) When your character gets married, s/he moves into his/her spouse's family home, the home that his/her spouse grew up in. The spouse's attitude toward the home is very strange -- s/he won't permit anything there to be moved or changed. Everything has to be exactly as his/her parents had it. What is the root of the spouse's obsessive behavior, and will your character's marriage survive it?
11) Your character's neighbor across the street is suspected of being a dangerous criminal. The police ask to use your character's house to conduct surveillance on the neighbor. Your character starts to get involved in the investigation....
Take our 8-week course on plot structure to learn how to develop an idea into a gripping story!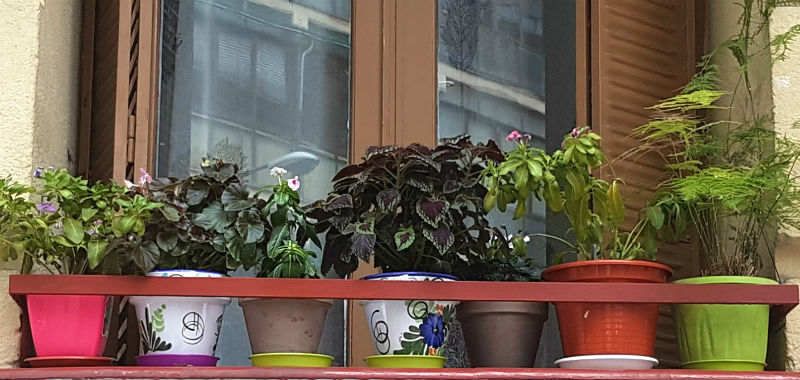 More story ideas
Join our free
email group
to get story ideas and tips by email. You also might like these pages:
<< BACK from Story Ideas to Creative Writing Now Home