Fiction Publishing: Novels - Part 1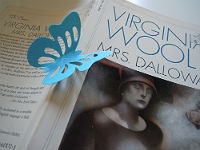 This is the first part of our fiction publishing series on how to publish a novel. (Were you looking for advice on publishing short stories? Click here).
So you have an idea for a novel -- or maybe even a whole manuscript. When should you start looking for a publisher or an agent?
The answer, normally, is: after your manuscript is completed and revised.
With nonfiction, you can sometimes sell a book based on a proposal and maybe some sample chapters. But if you're a first- time novelist, you will generally need a finished manuscript in order to get in the door.
It may seem frustrating that you have to do all of the work before you know whether you'll actually get paid for it, but that's the nature of the business.
Advertisement:
Fiction publishing options
When the time comes, what are your publishing options? And what are the steps to follow for each one?
1) Traditional publishing with a major publishing house
Most big publishers won't accept manuscripts directly from new authors. You have to submit to them through an agent. Getting a good agent to represent you can be as difficult as getting a publisher.
Poets & Writers publishes a
list of reputable publishing agents
, along with the agent's submission guidelines. These will tell you exactly what information to send to the agent to be considered as a client.
Be sure to follow the guidelines exactly.
Normally publishing agents are only paid after they sell your book -- they receive a percentage of what you earn. That is why they're so picky about whom they take on as clients. If they aren't confident about your book's earning potential, they won't want to represent it.
You shouldn't have to pay anything to an agent in advance. If an agent asks for cash up front, that should set up alarm bells.
Research prospective agents carefully before signing anything. Find out who else their agency has represented. The website
Writer Beware
offers useful advice on choosing an agent and avoiding scams.
2) Traditional publishing with a small press
You may not need an agent to publish with a small press.
Poets & Writers publishes a
list of small press publishers
that you can browse.
On Writersmarket.com, you can search specifically for small presses or do a general search for publishers that are open to unagented submissions.
Before submitting to a publishing house, visit their website and check their submission guidelines, then follow them carefully.
Also look at what novels they have published. Do you see novels like the one you have written? Would your manuscript be a good fit for their portfolio? If not, don't waste your time -- move on to the next one.
3) Self-publishing
These days, there are a lot of easy options for self-publishing a printed book and/or an e-book.
You can read more about self publishing here
.
Click here to go to Part 2 of this series on fiction publishing
Advertisement:
Fiction Publishing - More Resources
Learn about publishing short stories
Learn about self publishing books
More publishing advice
<< BACK from Fiction Publishing to Creative Writing Now Home